RV-Series oil lubricated rotary vane pumps from Edwards deliver high pumping speeds, excellent ultimate vacuum pressure, and high vapour handling capabilities with quiet operation.
All Vacuum pumps from the RV Series are approved to UL and CSA standards by an external test house and feature unique mode selector switch from Edwards, making the Vacuum Pumps from the RV Series suitable for both high vacuum or high throughput applications.
RV Series offer proven performance that sets the industry standard for research and development, and scientific pumping applications.
Standard Applications
Analytical instruments

Laboratory bench top vacuum

Backing turbo-molecular pumps

Freeze drying

Research and development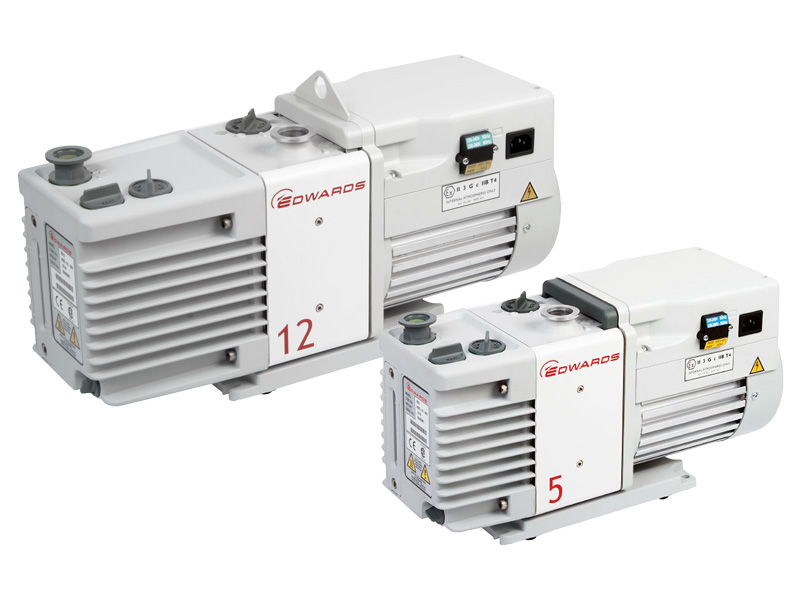 Features and Benefits
High reliability

Safe process and systems

Configured to meet your vacuum needs

No unplanned downtime

Better work environment

Two position gas ballast

Universal motor

Smooth controlled intel valve opening

Rapid closing inlet valve