Looking for a reliable, high quality field service at reasonable cost?
Ehrler & Beck is here to help!
Within the last 40 years of our work we have serviced thousands upon thousands of pumps and systems. We offer a service schedule tailored to your needs that guarantees the availability of your systems / pumps at minimum downtime at competitive market prices.
We offer an upfront price, without any surprise costs no matter what.
We only preform servicing work in accordance with the manufacturer's specifications and only use original spare parts, thus ensuring a long service life of your equipment.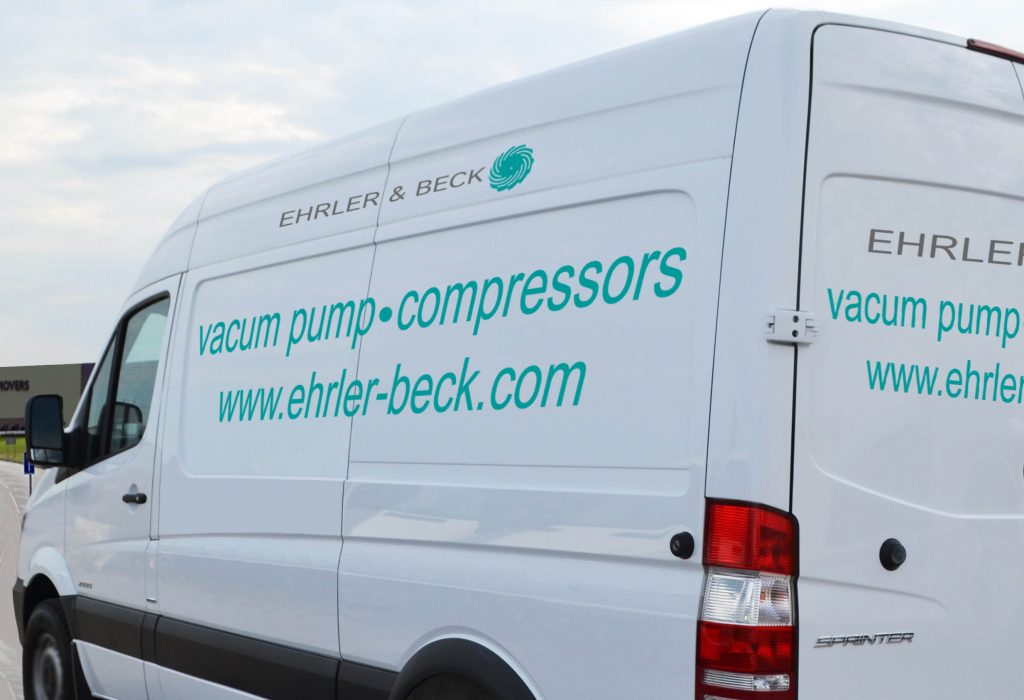 Our field experts with enormous practical work knowledge, along with comprehensively equipped service vehicles ensures a fast and first time fix. We will keep detailed records of all the work, and provide you with detailed record of all costs for spare parts and consumables used. We will always discuss more extensive maintenance tasks with you in advance, clarifying the nature and scope of the work required.
Every field service visit is planed around your requirements causing as little disruption to your production as possible.
SERVICES OFFERED BY EHRLER & BECK